Solutions for the Industrial, Rail & Marine Industries
Driveline supplies, imports, exports and manufactures powertrain solutions for all industrial, rail and marine applications in Australia. When productivity and uptime are critical, Driveline offers driveshafts, powertrain components, heavy duty driveshafts, industrial vehicle parts, services and rebuilds that keep your business moving.
Driveline manufacturers and supplies powertrains for every industrial application.
We work with clients across the country. Our driveshafts and powertrain solutions are hard at work for some of the country's leading steel, paper and sugar mills.
Beyond manufacturing, we also supply parts and services for cooling towers, power stations, coal handling and processing plants, quarries, water boards,  production lines and much more.
Our transmission specialists will work alongside you to design custom shafts and drivetrain technologies that power your business, even when the pressure is on.
Each custom industrial vehicle parts project is hand-built and computer balanced before being delivered pre-lubricated and painted. This allows us to offer parts, components and assemblies with superior protection and long-term performance in the field.
Closed eye shafts

Split eye shafts

Universal joints

Centre bearings

Couplings

Greasable and service free designs

High-angle shafts

Long travel shafts

Compact shafts

Standard, Hirth and custom flanges

Tunnel shafts

Corrosion resistant and harsh environment finish options

High-heat applications

Specialised materials

G16 balancing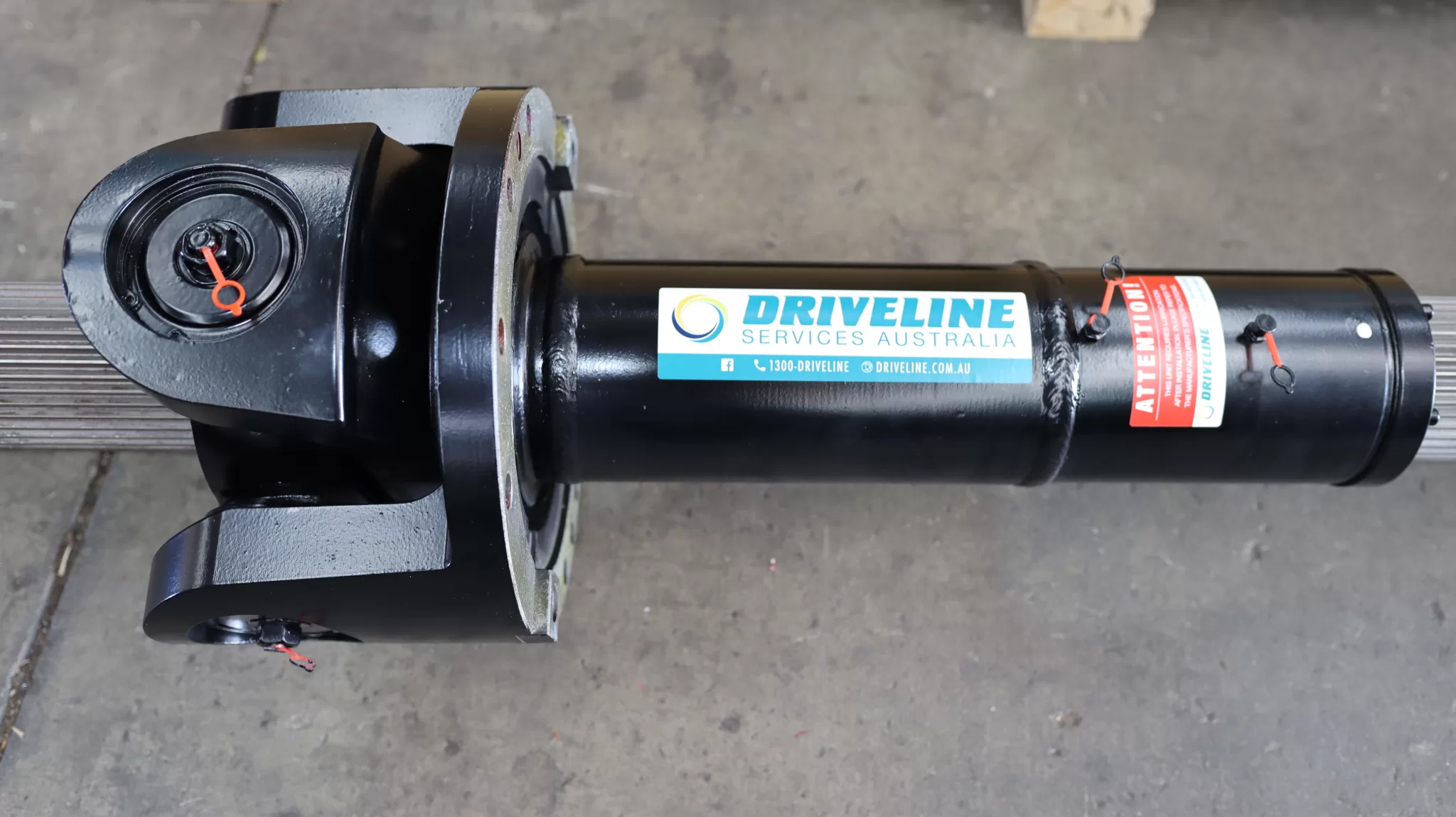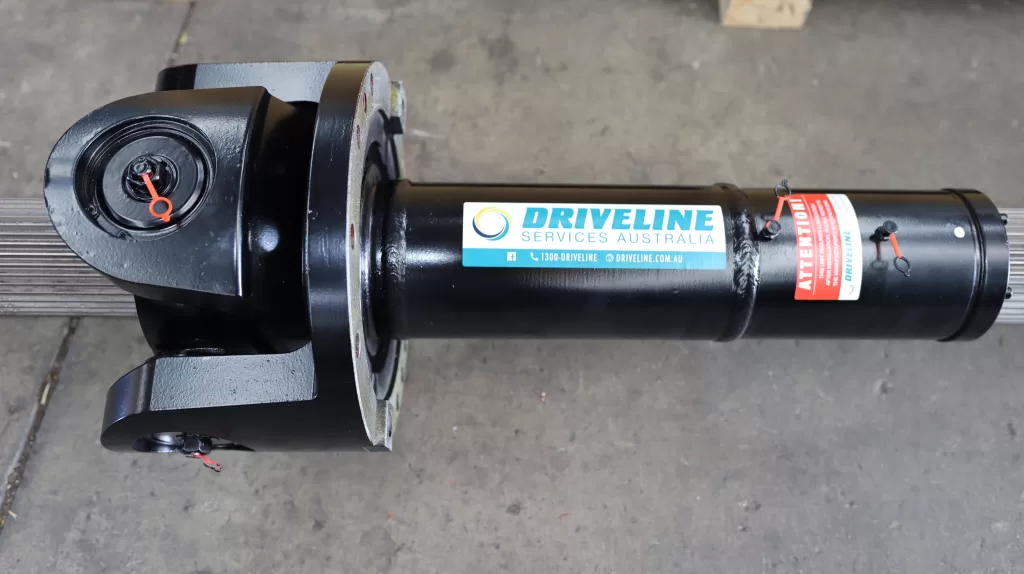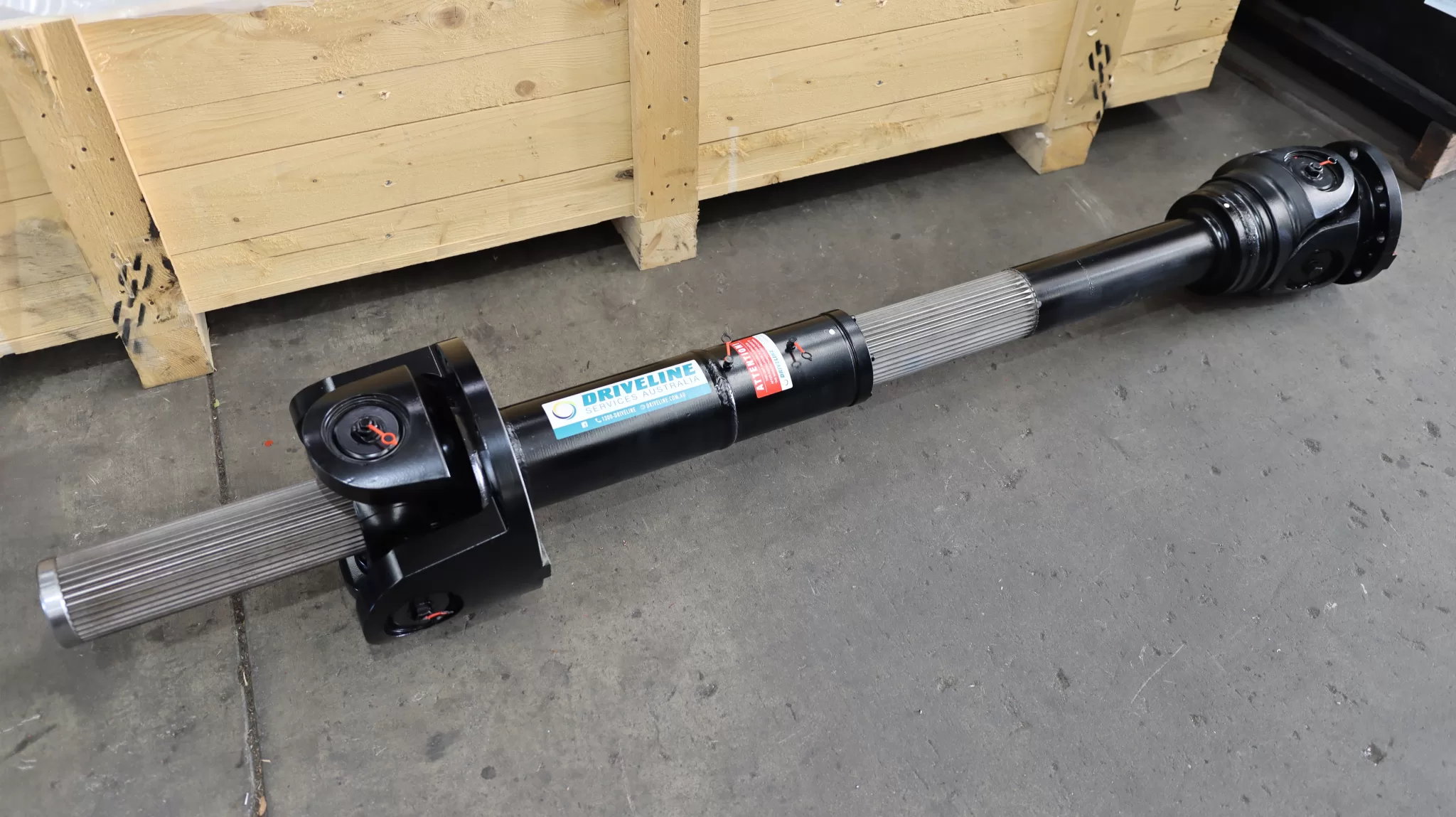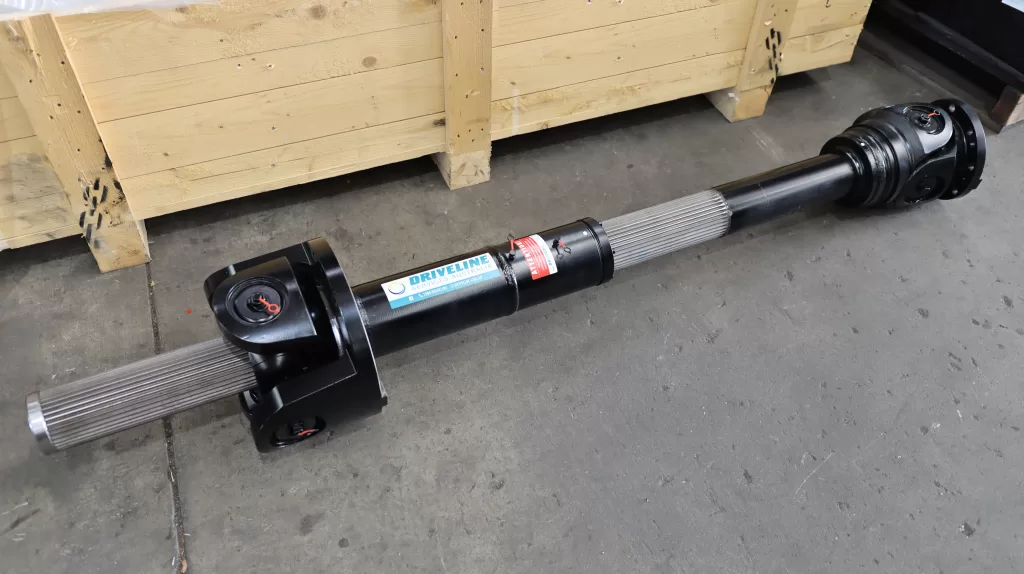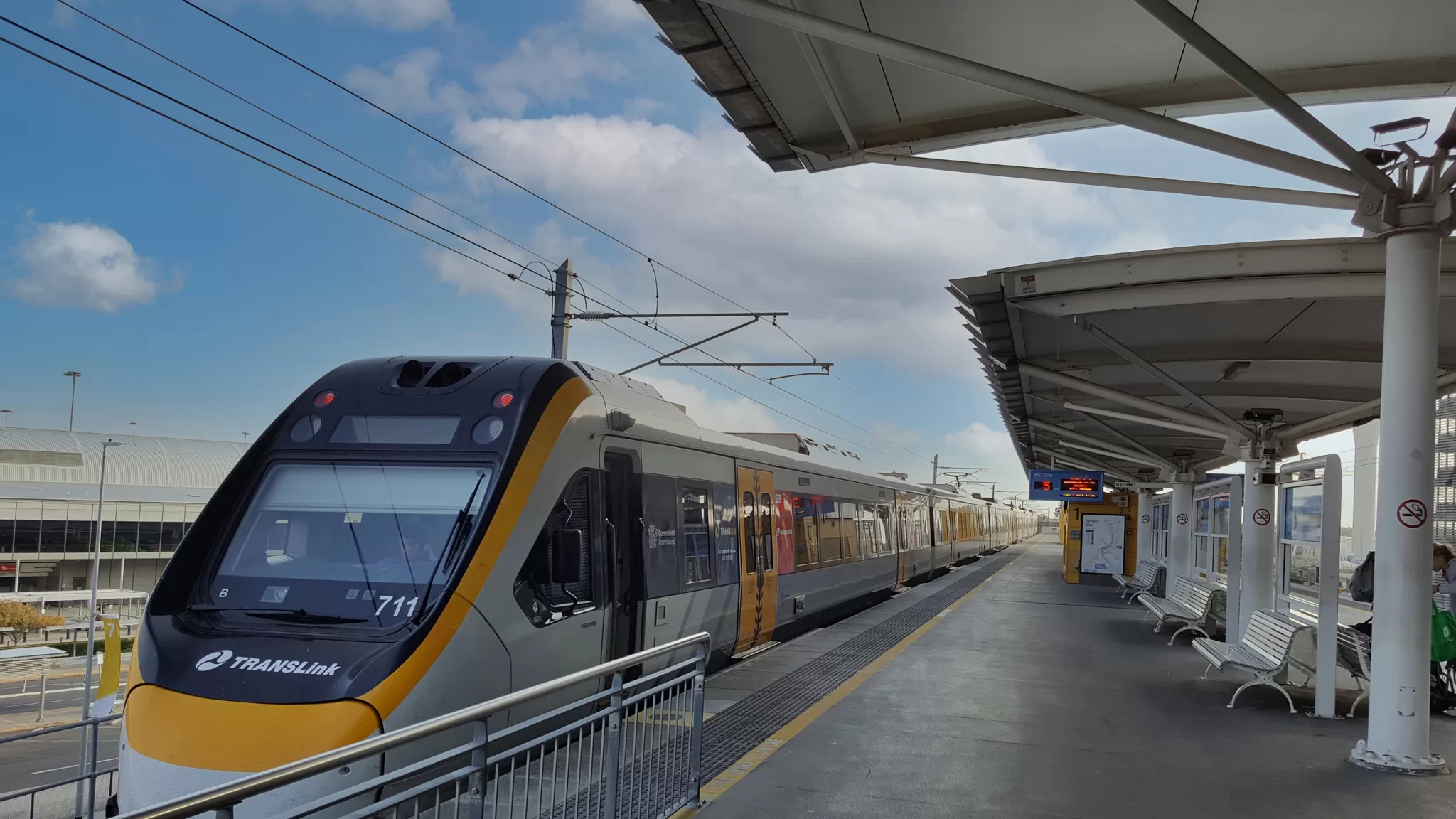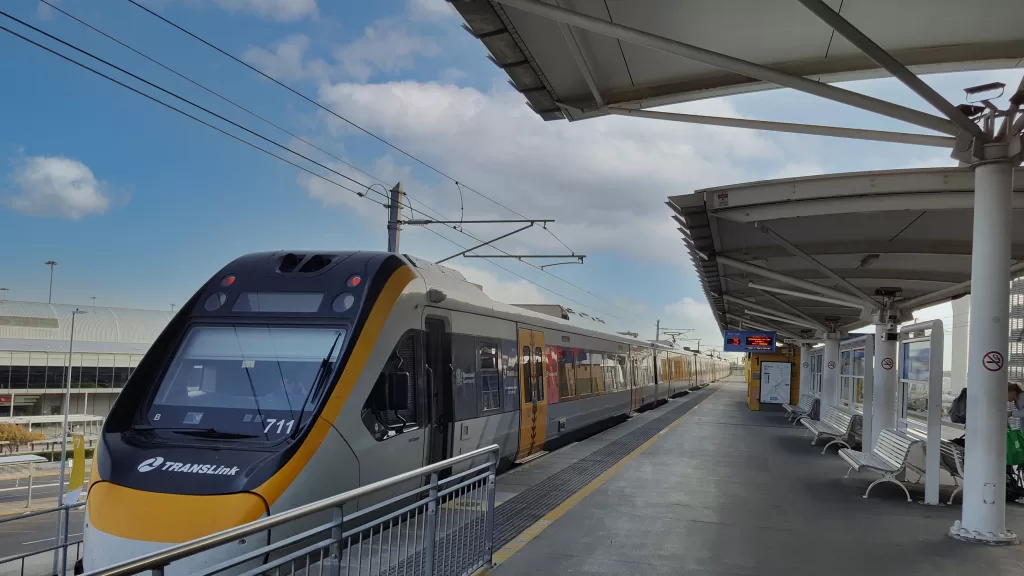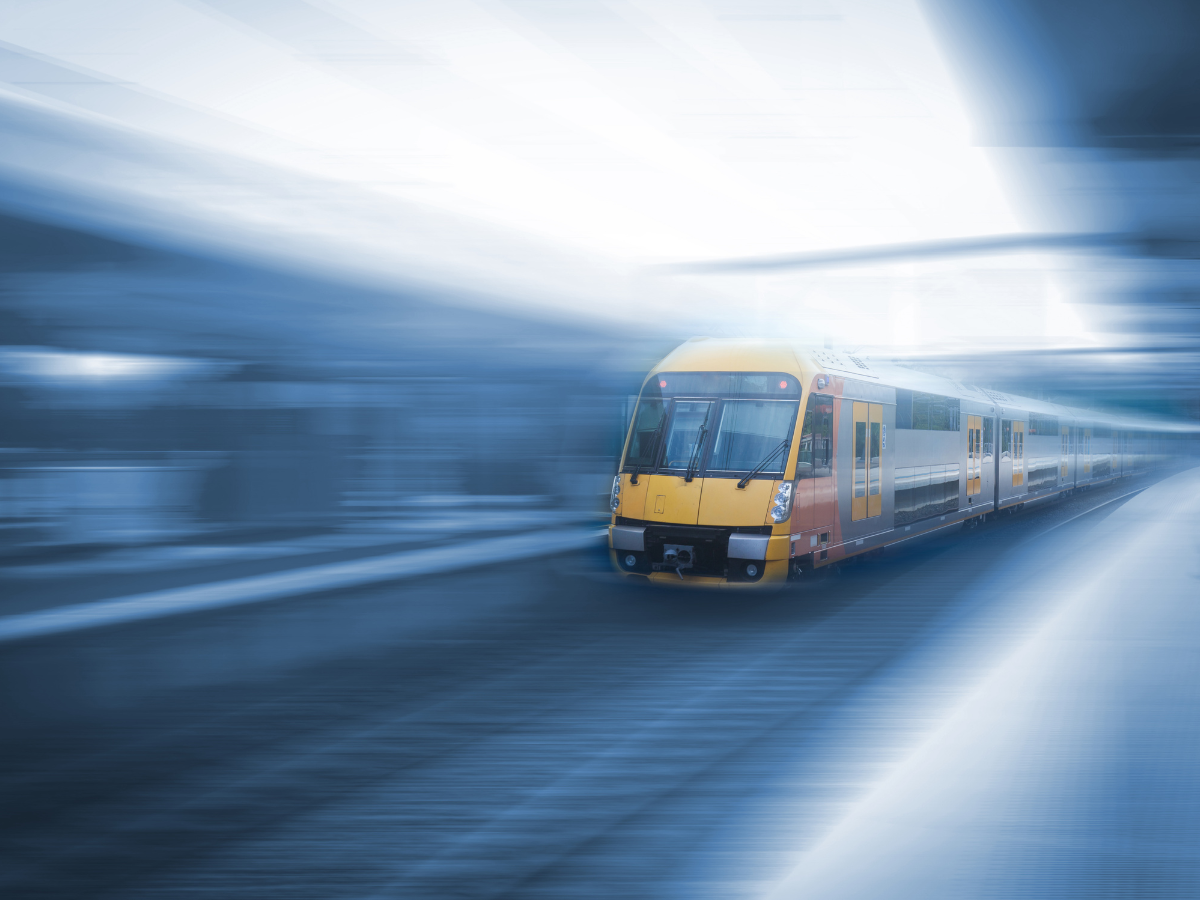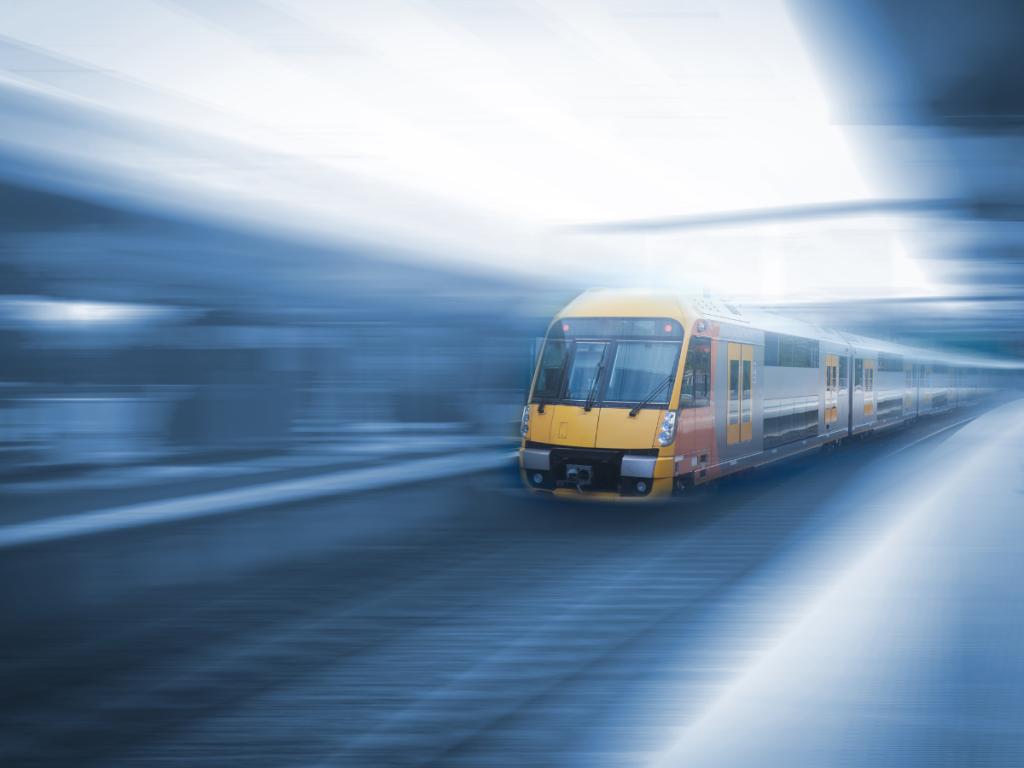 Driveline has successfully supported rail operations across the country for more than 40 years.
We manufacture, supply, import and export a huge range of driveshafts, universal joints, converters and differential repairs for Locos, Tampers, Regulators, Ballast trucks, Pettibones and more.
Our team understands that your trains can't stop moving. To ensure we're providing the support your business needs, we stock tens of thousands of parts across our workshops in Australia.
That allows us to provide parts, servicing, assemblies and repairs on short notice, so the wheels are always turning.
Driveshaft design, manufacture and repair

Universal joints

Mechanics

Spicer

GWB

Comeng

Clyde

DH

Baldwin

Plasser

73 Class
Marine environments represent some of the harshest conditions Driveline has ever encountered. Specialised engineering, materials, heavy-duty seals and tough finishes are just some of the major challenges facing marine projects.
We can specify, design, engineer and manufacture components for a range of marine applications. Our experience includes working on cruisers, barges, dredges, ferries and other watercraft.
The solutions we provide are hard-wearing, single and multi-piece drive and direct-coupled shafts. Each component is designed with heavy-duty materials, coatings and marine lubricants, making them suitable for almost any waterborne craft.
Closed eye shafts

Split eye shafts

Wing-style shafts

Universal joints

Centre Bearings

Couplings

Greasable and service free designs

High-angle shafts

Long travel shafts

Compact shafts

Standard, Hirth and custom flanges

Tunnel shafts

Corrosion resistant and harsh environment finish options

High-heat applications

Specialised materials

G16 balancing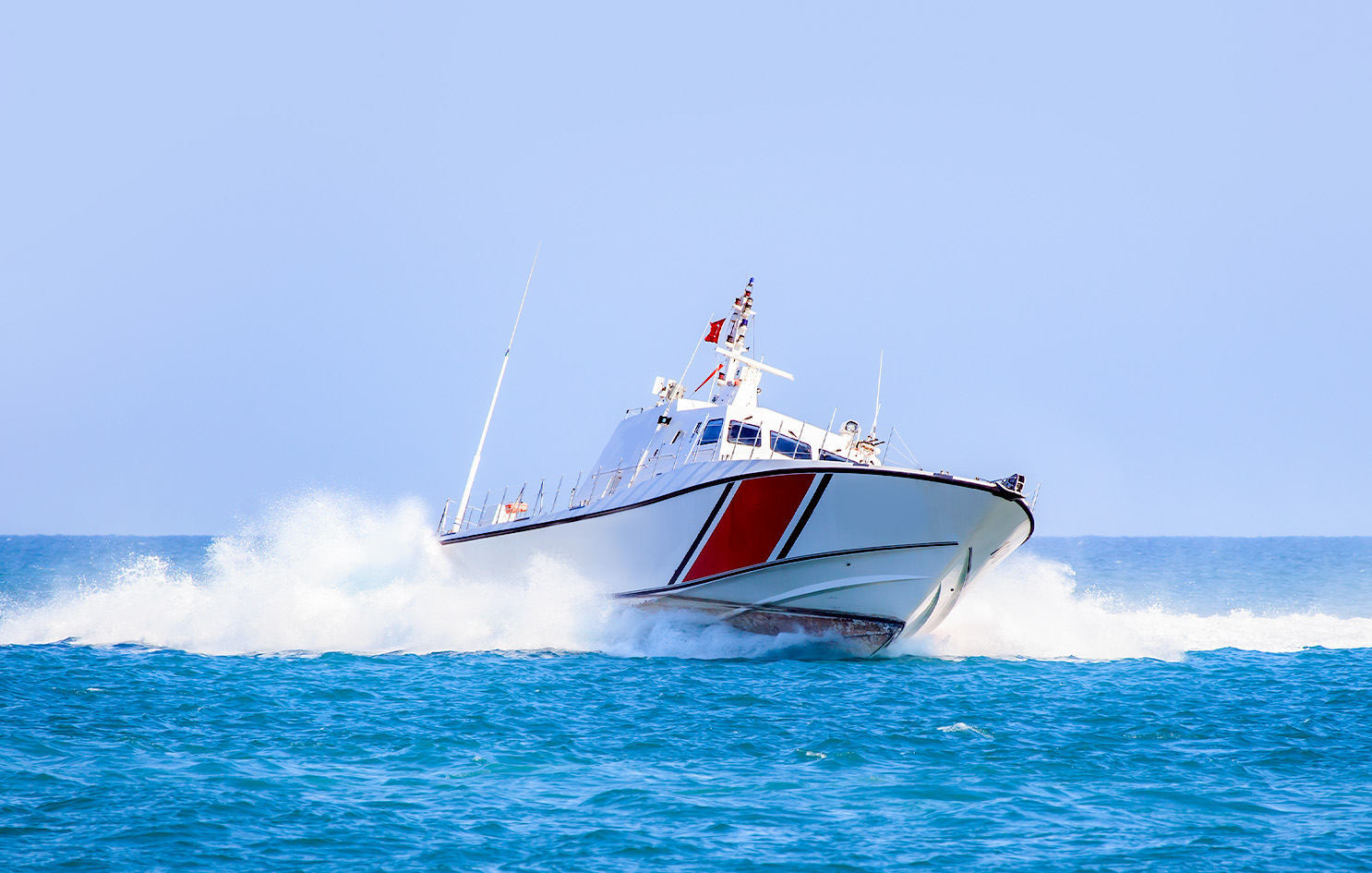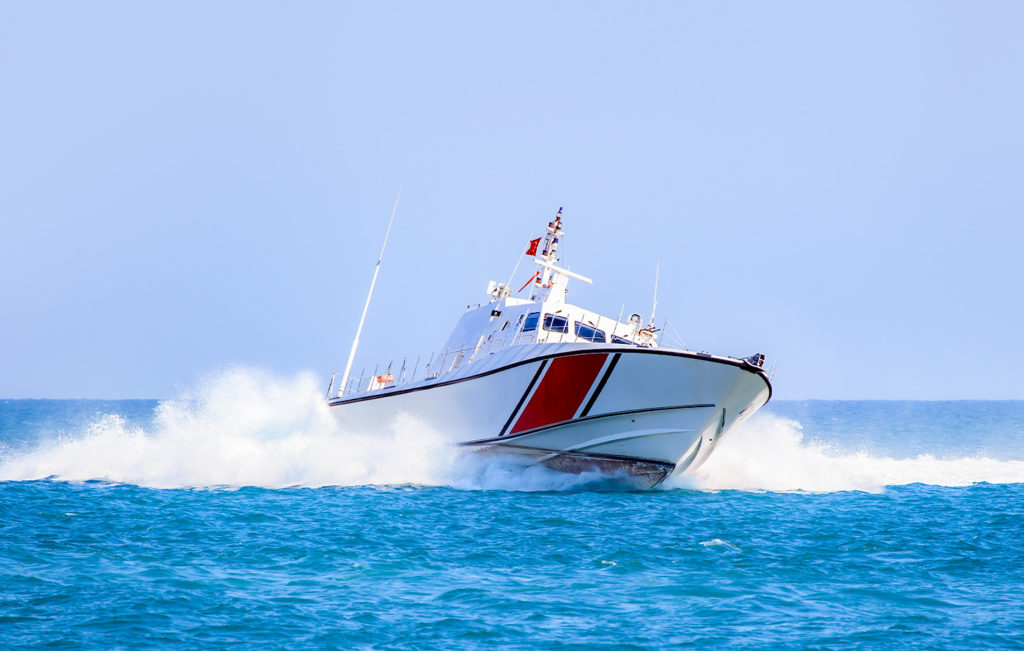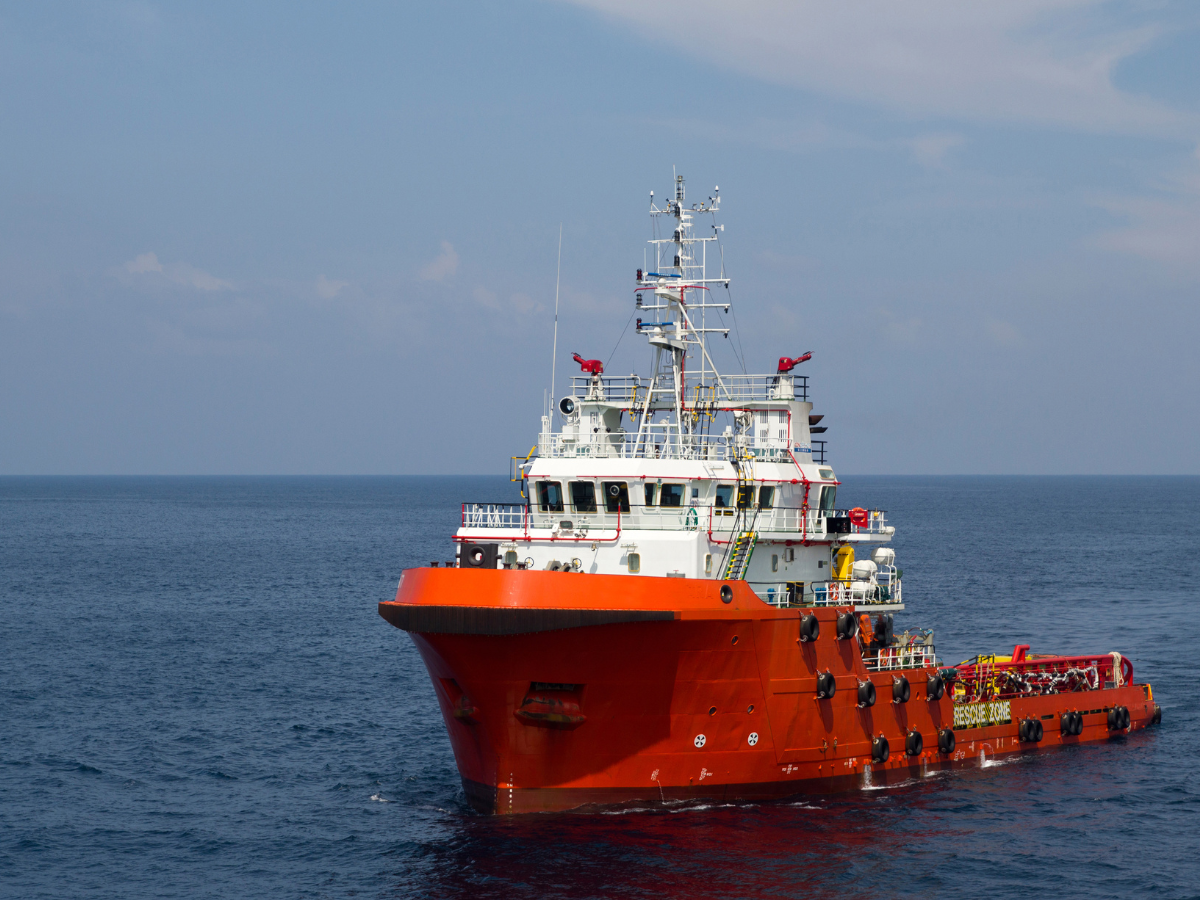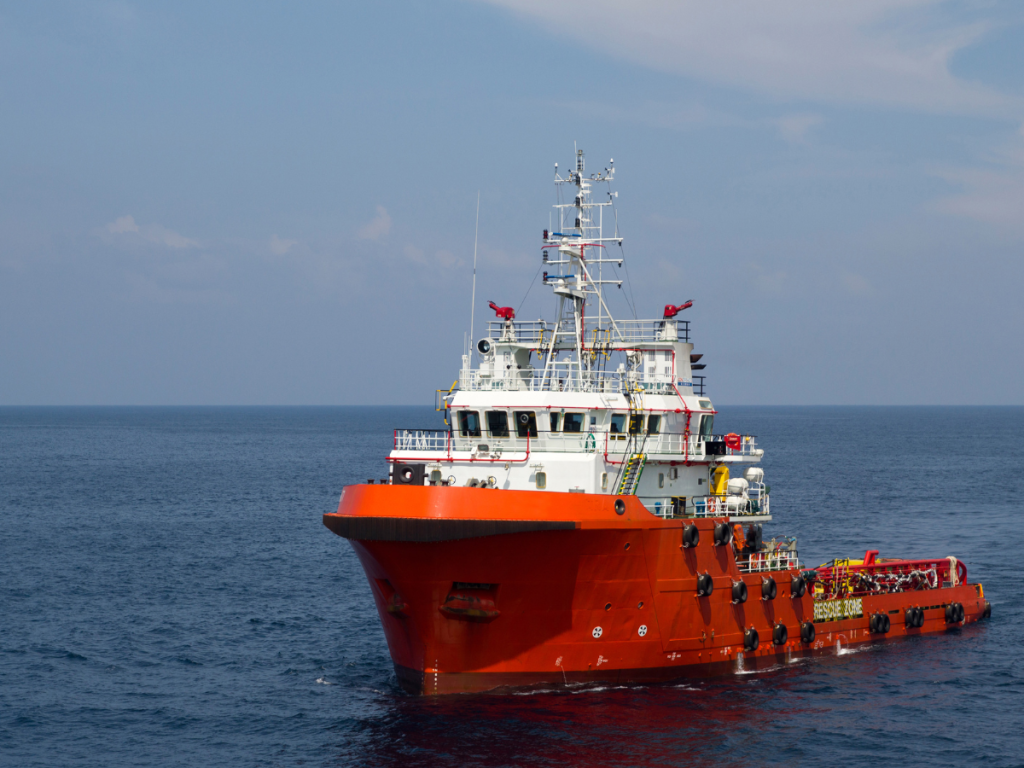 Custom Manufactured Shafts and Drivetrain Technologies
Industrial environments are some of the world's most varied. Drive equipment is typically custom designed to suit a particular application, so there is no such thing as off-the-shelf components.
Each industrial vehicle parts and drivetrains are designed, engineered and handmade by Driveline's experienced fabrication team. We have more than 40 years' experience in driveshaft, powertrain manufacturing and repairs, so we can design a solution for all types of machinery.
Our drivetrain equipment and industrial vehicle parts are hard at work in industrial, rail, marine, manufacturing, mining, power generation, transport and dozens of other industries. If you use heavy-duty equipment, we can craft a component that delivers the power and uptime you need.
Each transmission specialist backs up our custom manufacturing service with computer-controlled machining and balancing equipment. Our state-of-the-art heavy vehicle workshop can produce components to exacting specifications, providing superior performance that keeps Australia moving.
Drivetrain Servicing, Rebuilds and Replacement
Industrial powertrains often operate in harsh conditions. From outback processing plants to saltwater marine craft, 24/7 mine sites and heavy-duty manufacturing, your drivetrain components are subject to hard use.
To make sure your business is always moving, Driveline provides extensive servicing, maintenance, repairs and replacement services for drivetrain components. When small imperfections can damage equipment, reduce efficiency and shorten the lifespan of machinery, our transmission specialist are your most valuable asset.
We service, repair and replace all drivetrain components. From complete driveshaft assemblies to a gearbox rebuild, differentials, joints, bearings and more, our experienced technicians will keep the wheels turning.
Driveline holds strong partnerships with leading equipment manufacturers from across the world. With access to parts and assemblies for every environment, we can source replacement and remanufactured components for your machinery, delivering consistent uptime and cost savings.
Can we help you?
Whether you are an early bird or a night owl, you can ask us a question anytime
via this form and we will respond to your request as soon as possible.
Driveshaft Straightening and Repairs
Industrial driveshafts are often oversized and custom manufactured. When components wear out or become damaged, it may be more cost and time-effective to repair the issue.
Driveline offers comprehensive driveshaft straightening and repair services. We operate cutting-edge computer-controlled equipment that allows us to repair, straighten and balance industrial driveshafts. Our balancing equipment is suitable for large-scale driveshafts used in industrial, rail and marine applications, so we can return any shaft to its original specification.
For driveshafts that are worn, damaged or rusted, we also offer metal reclamation to repair crucial surfaces. Our low-temperature metal reclamation process can rebuild surface material without the need to temper and heat treat driveshafts, splines and bearing races.
We also have access to the latest manufacturing equipment. This pairs with our metal reclamation service and allows us to repair and remanufacture driveshafts to their original specification.
G16 Balancing for Industrial Driveshafts
Imperfections in drivetrain components can seriously impact performance, efficiency and equipment lifespan. To ensure you're always up and running, Driveline offers industrial balancing services for small and large-scale driveshafts and components as well as specialised servicing for shock absorbers replacement.
Driveline operates industrial balancing equipment with a maximum swing diameter of 2.1 metres. This allows us to accurately identify imperfections and damage in oversized shafts. Once we know what the problem is, we can repair the issue and return your driveshaft to original specifications.
Our industrial balancing service is rated for a grade of up to G16. This is ideal for heavy-duty and industrial applications that don't require ultra-fine tolerances. Our workshops carry out G16 balancing to repair, verify and maintain shafts for all industrial, rail and marine equipment.
With Driveline in your corner you can count on the backing of our tailored custom solutions ability, preventative driveline maintenance and emergency repairs and replacement.
Driveline is your one stop shop for material handling components.
Balancing heavy duty industrial shafts, radiator fans, armatures, pump propellers and impellers, machine spindles, centrifuges, gyroscopes, rollers, wheel hubs, brake drums, beaters, turbine shafts, large engine parts and more.