Road Transport & Trucking Solutions
Few industries demand greater reliability and longevity from vehicle components than trucking. Truck brake components are expected to last millions of kilometres, and we are proud to say Driveline's underbody and power transmission services are up to the task.
Drawing on a combination of Driveline's own manufactured parts, components from leading brands such as Dana, Meritor, Spicer and Eaton Roadranger, our extensive inventory  of truck steering components makes us the ideal partner for on and off highway road transport businesses.
The experts at Driveline have decades of experience in road transport repairs and keeping Australia moving. We tailor services for trucking and road transport clients of every size. Whether you are an owner operator or a national brand, we offer parts, maintenance, road transport repairs, remanufacturing and rebuild services that reduce expenses and maximise uptime. Contact us to book an appointment, or find out more about our services below.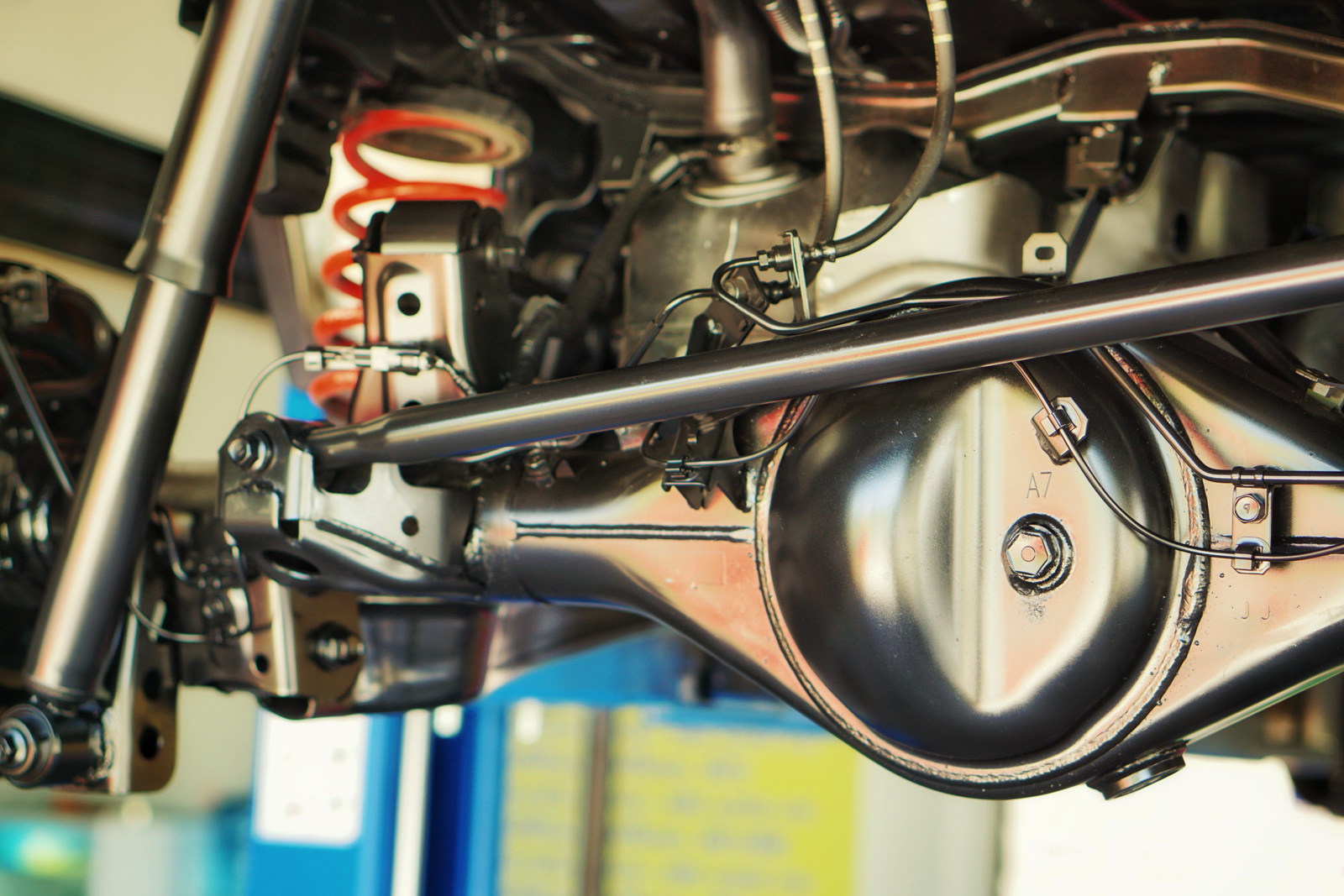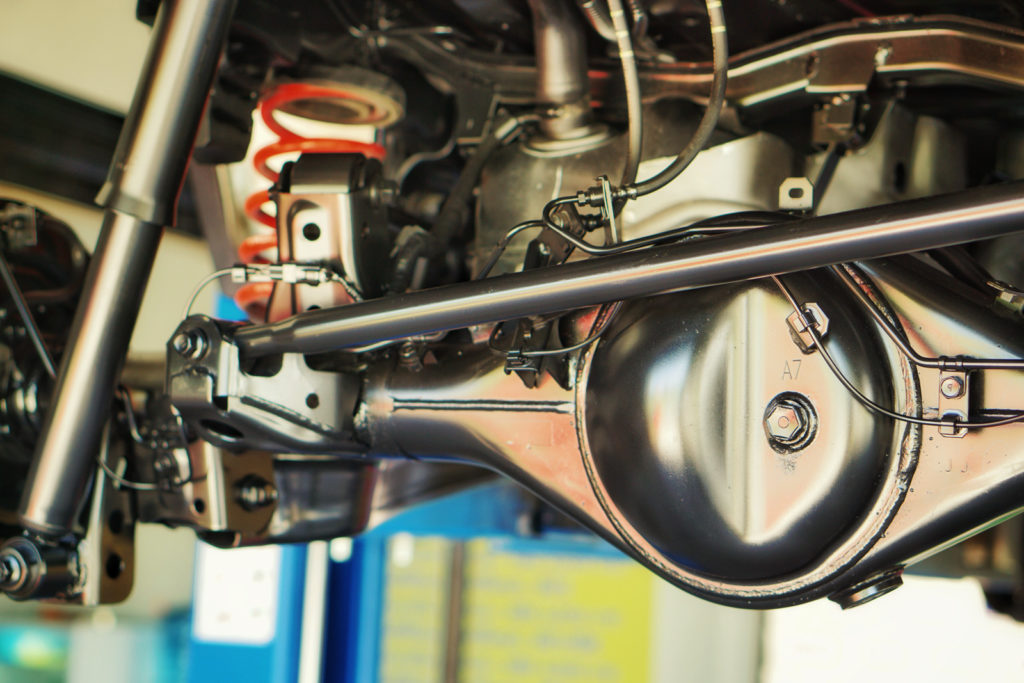 Our Road Transport Parts & Services
Keeping your vehicles on the road is a major task. Driveline's extensive range of products and services cover all truck brake components and equipment, including truck axles, diffs, gearboxes, driveshafts and more.
Driveshafts
Driveline manufactures and supplies a comprehensive range of drivetrain hardware. Alongside our own parts, we offer truck steering components from major trucking manufacturers and can supply complete assemblies and driveshaft parts for most makes and models of American, European and Japanese trucks.
Axles & Differentials
We provide parts, road transport repairs, rebuilds and services for axles and differentials from most major manufacturers, such as Dana, Meritor, Sisu, Volvo, Scania and Mercedes.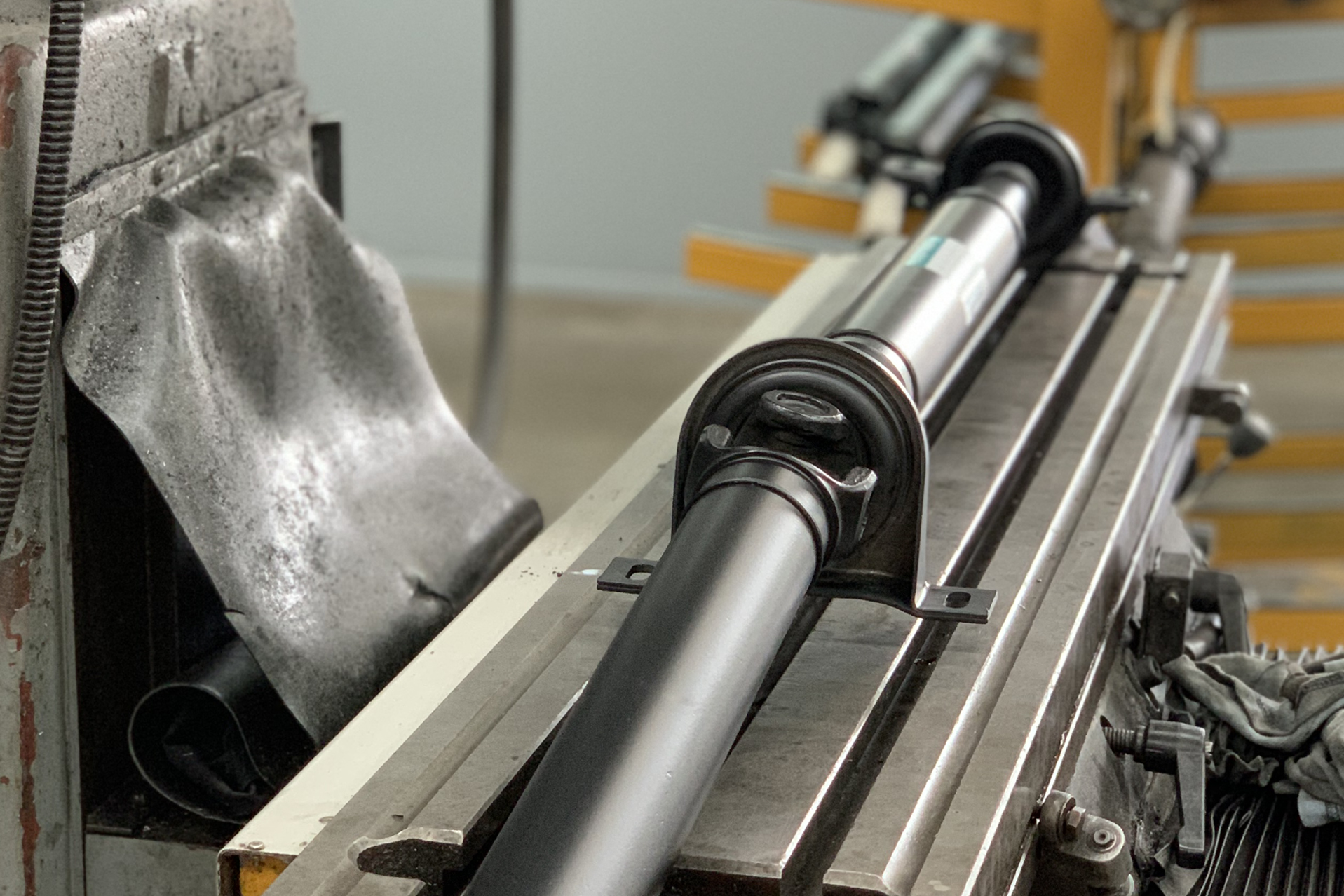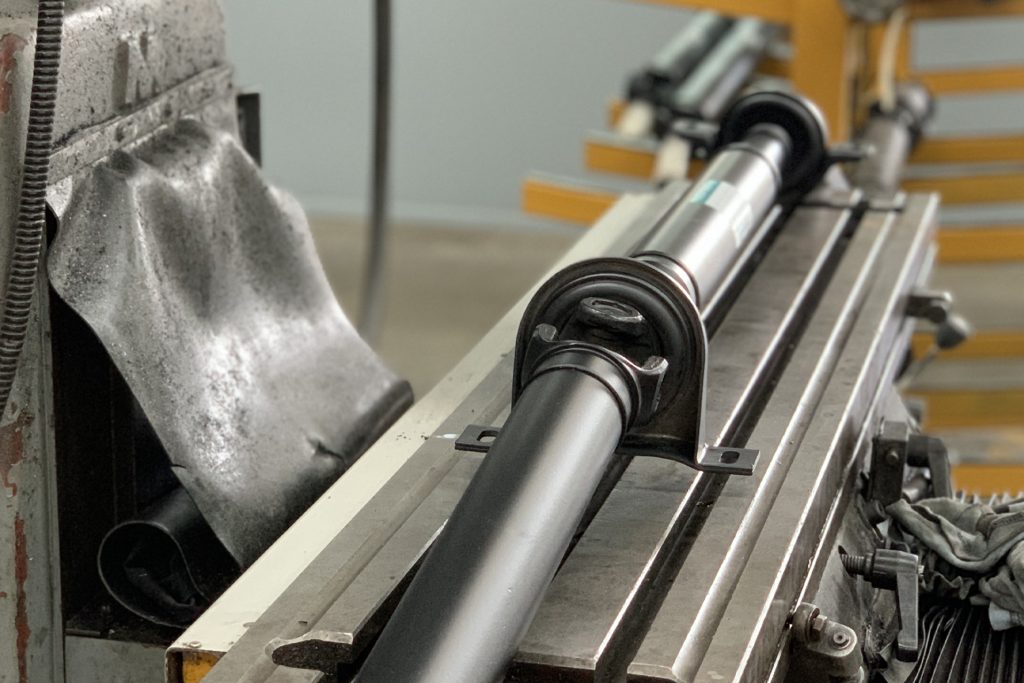 Chassis Extensions
Driveline's national branches are equipped to perform a range of chassis modifications. Common modifications include shortening through chassis cutting or axle repositioning, lengthening through chassis extension or axle repositioning, and increasing vehicle overhangs.
Under Queensland Transport's Approved Person Scheme, the Driveline team is certified to help design, manufacture and approve the chassis modifications you require as part of most road transport repairs.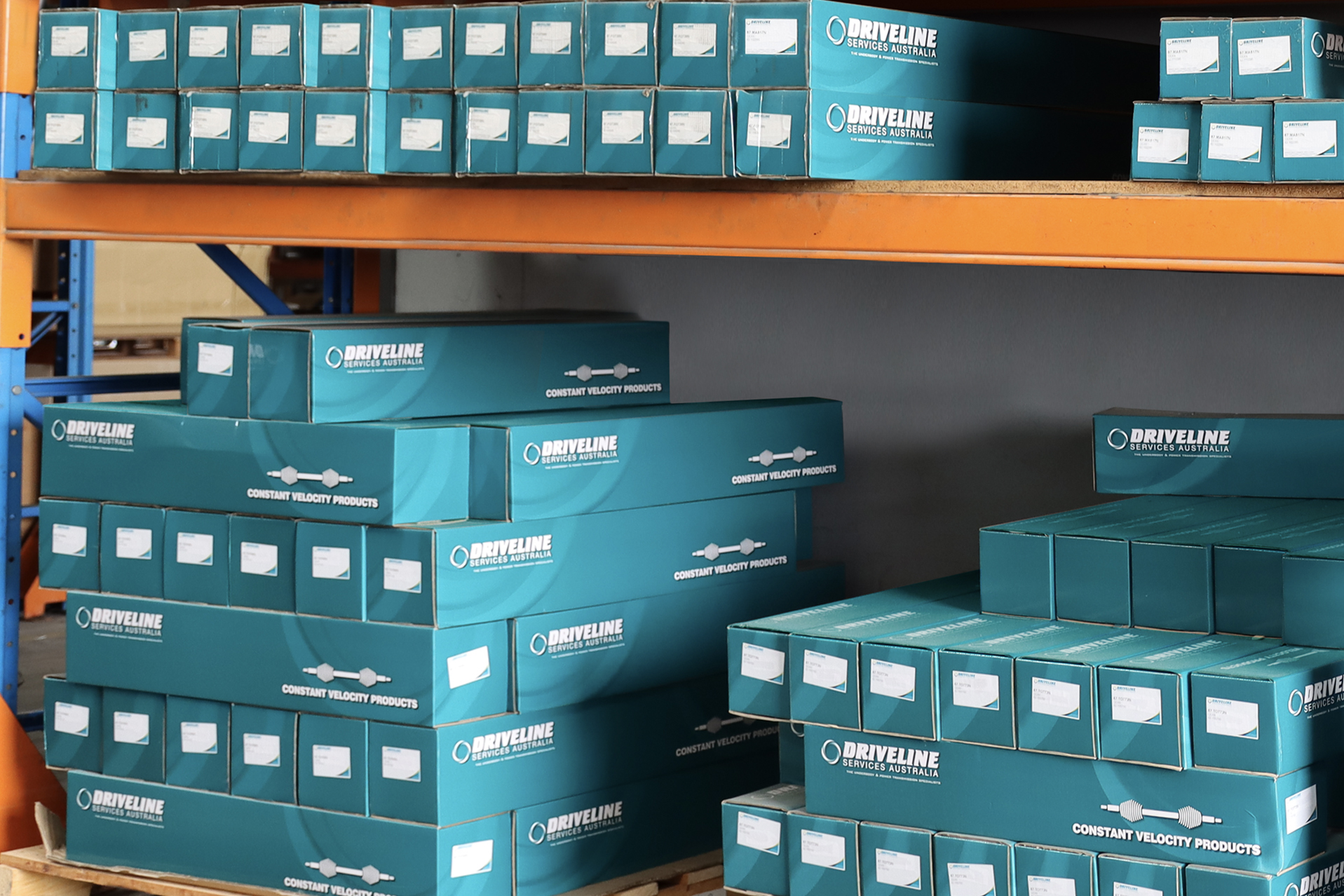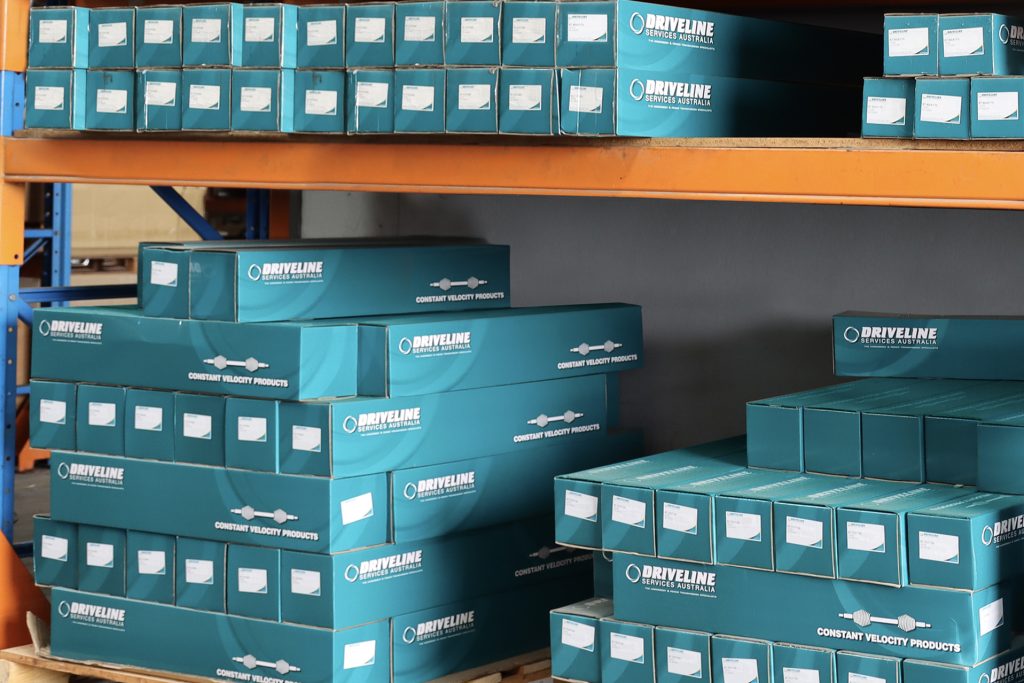 Gearbox & Transmission
Delivering power to the wheels means your transmission has one of the toughest jobs on board. Driveline supplies a comprehensive range of powershift transmission parts and truck brake components to suit most major trucking brands.
Damage Inspection & Reporting
Collisions and other damage are a fact of life in the trucking industry. If your vehicle is damaged Driveline can carry out a comprehensive inspection and report on any truck steering components needing repair or replacement.
Component Reconditioning & Repair
Using computer-controlled machines we can provide straightening for most truck brake components and truck steering components, including axles, driveshafts and diffs.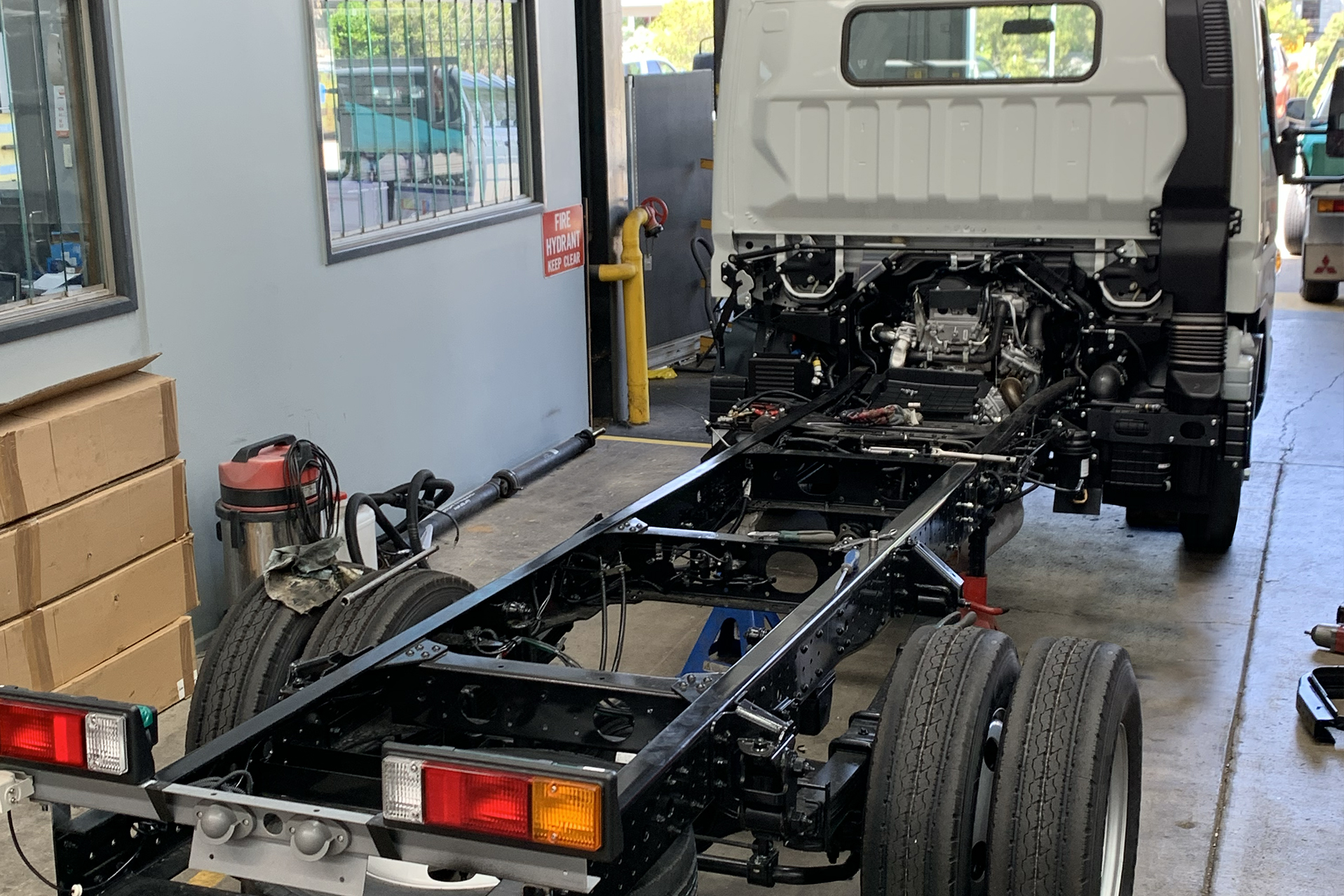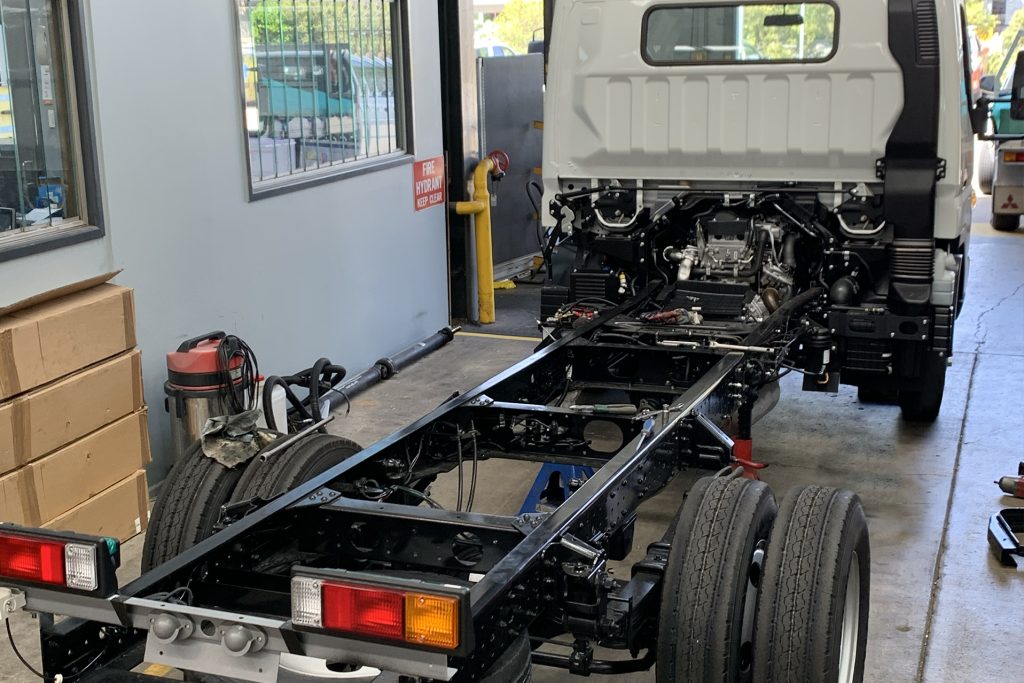 Driveline has been one of Australia's most trusted road transport repairers and suppliers of trucking components since 1982. With an extensive distribution network, we are proud to supply a comprehensive range of truck brake components Australia-wide and to locations around the world.
Over our 40 year history, we've built valuable partnerships with global suppliers and manufacturers. Their support has helped us develop an extensive collection of high-quality parts and truck steering components for every customer. We carry tens of thousands of unique parts on our shelves, and we can source or manufacture any components we don't stock.
Today, Driveline strives to raise the bar for driveline, underbody manufacturing and road transport repairs. When you partner with us, you benefit from:
Whether it's custom manufacturing parts or after-hours road transport repairs, your trucking needs are in safe hands with Driveline Australia.
As Australia's leading underbody and power transmission specialists, we know what trucking and road transport companies truly need. We've refined our service over the past 40 years, and we now provide complete support that goes well beyond parts and truck brake components.
At Driveline, we are committed to providing services that are: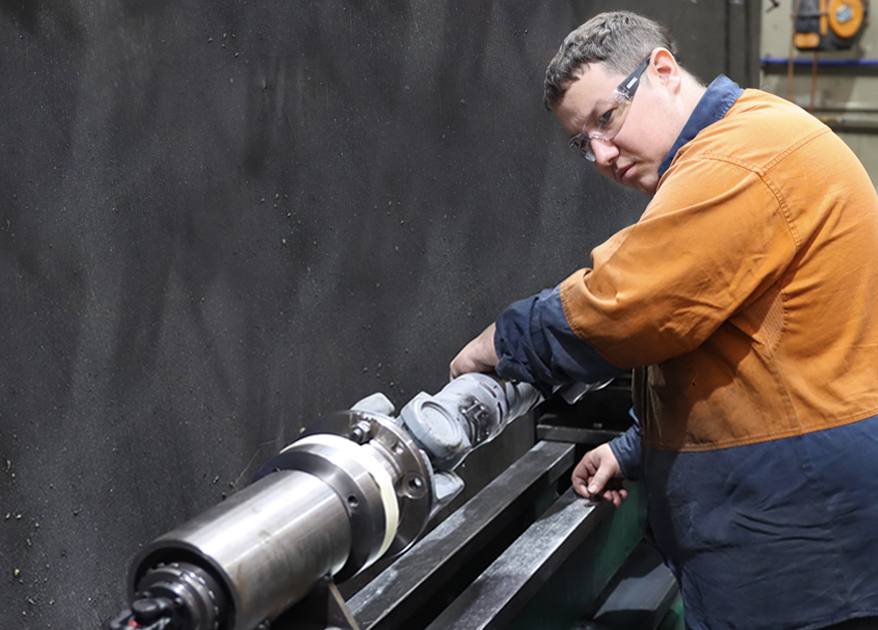 Driveline Repairs, Modifications and Components
Driveline carries an extensive range of hardware, parts and truck brake components. Combined with our in-house manufacturing capabilities, this allows us to modify, repair, rebuild or remanufacture any truck steering components.
Our Driveline range includes:
Our experienced driveshaft engineers can assist with all driveline queries or road transport repairs. From truck chassis extensions to driveshaft straightening, strengthening and remanufacturing, we deliver modified parts that work harder.
We carry an extensive range of parts that allow us to rebuild and modify power transmission components, including:
Axle, Differential and Transmission Repairs
Driveline has extensive experience in the repair of axles, differentials and transmissions. We perform road transport repairs on all types of trucks and transport vehicles. From underground mining trucks to on-highway transport, we service diffs and transmissions from:
Remanufactured Transmission & Carriers
Our expertise means we can repair most transmissions, axles and differentials. If we can't provide a safe repair, Driveline also offers remanufactured truck brake components that have been rebuilt to original equipment specifications.
Remanufactured transmissions and carriers are comprehensively tested and subject to strict quality control. That allows you to reduce expenses and get back on the road with full confidence that your remanufactured truck steering components and parts are ready for anything.
Axle, Differential and Transmission Repairs
There are few parts more essential to the safety and performance of trucks than its truck brake components. With this in mind, Driveline supplies a wide range of brake parts you can trust to keep you safe. These parts include:
We supply and install MA212 Standard Brake Lining – 21,000 lbs GAWR for truck, tractor and trailer applications. MA212 brake linings provide exceptional braking power and friction stability without sacrificing lining or drum wear. This allows them to easily handle stop and go urban traffic, as well as highway applications.
MA212 brake lining is crafted from proprietary materials that are proven to optimise braking performance. They are the lining of choice for many OEM vehicle manufacturers, so we can supply linings to suit trucks from all major brands.
We also provide a variety of truck steering components that can significantly improve your vehicle's performance. These parts are designed for on and off-highway trucks, making them suited to all transport needs. Some of these special components include:
We provide custom truck parts Australia-wide and internationally, so don't hesitate to contact us if you require parts with special specifications and features.
Performance Assured
Driveline guarantees all manufactured units are built to exacting standards and comprehensively tested to verify the quality of components.
Serving Australia and the World
With multiple branches across Australia, Driveline continues to be the country's leading underbody and power transmission specialist.
Our branches provide a national network for trucking and road transport companies. Wherever you operate, Driveline can provide the parts, servicing, rebuild and road transport repairs you need.
Driveline operates branches in:
A Higher Level of Service
When it comes to keeping your trucks and transport vehicles moving, you won't find a more reliable partner than Driveline. In addition to repairing, modifying or rebuilding your driveline components, we supply high-quality truck parts from OEMs across the world. 
With 40+ years of industry experience, you can be sure you're receiving top-notch support and road transport repairs from Driveline Australia. We supply truck parts Australia-wide and internationally. Whether you use a single drive shaft or a multi-piece system, we'll give your vehicle the parts and service it needs.
For unparalleled customer service and world-class truck parts, truck brake components, and truck steering components, Driveline is the specialist to turn to. To get started, simply call 1300 374 835 to talk to one of our consultants or send us your enquiry through our website.
Driveline's comprehensive range of underbody, power transmission, tailshaft and chassis services are reliable, effective and efficient.
Can we help you?
Whether you are an early bird or a night owl, you can ask us a question anytime
via this form and we will respond to your request as soon as possible.