Meritor is a leading global supplier of drivetrain, mobility, braking, aftermarket and electric powertrain solutions for commercial vehicle and industrial markets. With over 110 years of experience providing innovative products that offer superior performance, efficiency and reliability, Meritor serves commercial truck, trailer, off-highway, defense, specialty and aftermarket customers around the world.
As a recognised aftermarket repairer and rebuilder of Meritor differentials, axles and drivelines in both on and off-highway applications, Driveline keeps your Meritor components moving. 
Neapco is the leading supplier of driveline solutions to original equipment manufacturers and the global automotive industry. Neapco designs, manufactures and distributes high quality, cost-effective OEM and aftermarket driveline products for automotive, light truck, heavy truck, off-road, off-highway, agriculture and industrial applications.
As a recognized distributor of Neapco driveline products, Driveline keeps you moving.

Dana Holdings (inc. Spicer, GWB, Clark, Clark-Hurth and others) is a world leader in the supply of driveline products (axles, driveshafts, and transmissions), power technologies (sealing and thermal-management products), and genuine service parts for light and heavy-duty vehicle manufacturers. The company's customer base includes nearly every major vehicle manufacturer in the global automotive, commercial vehicle, and off-highway markets.
As Dana's Authorized Commercial & Light Vehicle Service Centre, Driveline Services Australia has direct factory access to Dana's complete inventory of transmissions, converters, differentials, axles and driveshafts for on and off-highway vehicles and industrial applications.
Carraro manufacture the smallest gear, up to the complete tractor. From tractors to off-highway vehicles, Carraro are the key partners of the globe's major manufacturers of agricultural and construction equipment.
As Carraro's Authorized Off-highway Axle Distributor, Driveline Services Australia has direct factory access to Carraro's complete inventory of drivetrain component including, transmissions, torque converters, differentials and axles for off-highway vehicles.
Kessler + Co is a leading manufacturer of drive components for heavy mobile equipment. They develop and produce planetary axles, wheel drives, and gearboxes for a variety of different applications including construction equipment, mobile cranes, material handling equipment and mining vehicles.
Driveline Services Australia has direct access to the Kessler parts factory and has Kessler trained staff to ensure your Kessler drivelines maintain the high-quality finish demanded by this global OEM.
Sonnax is an industry leader in the cutting-edge design, manufacture and distribution of the highest quality products to the automotive aftermarket, commercial vehicle industries, and industrial sectors utilizing drivetrain technology. In the aftermarket, Sonnax offers the highest quality automotive products from transmission and torque converter parts, to specialty driveline components.
As a Sonnax Authorized Distributor, Driveline Services Australia helps to keep you moving.
GKN Automotive is the world's largest supplier of driveline technologies to OEMs and the aftermarket. GKN Automotive's driveline inventory includes the most comprehensive range of CV shafts and components for passenger cars, as well as complete propeller shafts for SUV, AWD and light commercial vehicles.
As a GKN Automotive Distributor, Driveline Services Australia helps to keep you moving.
Durashock Suspension Systems is Driveline's own range of Australian designed aftermarket vehicle parts and mining suspension. It includes a comprehensive range of 4WD shock absorbers, leaf springs, coil springs, and SMART GVM Upgrades. 
Durashock has been the suspension of choice for major suspension companies and fleet operators across the world.


For over 100 years, Ausco products has been the world leader for innovative off-highway braking solutions. Producing brakes for most major off-highway OEMs, Ausco boasts the most diverse line of braking solutions in the industry, including multidisc, ball-ramp, hydraulic, and mechanical. Ausco's wheel-end and driveline brakes can be found throughout the construction, agriculture, mining, forestry, marine and materials handling industries.
As Ausco's Authorized Distributor, Driveline Services Australia has direct factory access to Ausco's complete inventory of wheel end and driveline brakes and provides product and service support for Ausco brakes throughout Australasia.
For more than 60 years, Tirsan Kardan has specialized in the engineering, design, and manufacture of propeller shafts, steering columns, transmission and axle flanges. As the flagship company of "Tiryakiler Group of Companies", Tirsan has been the preferred Tier 1 supplier of many global customers.
As a Tirsan Authorized Distributor, Driveline Services Australia has direct access to Tirsan's world-class production facilities and inventory of high-quality drivetrain components.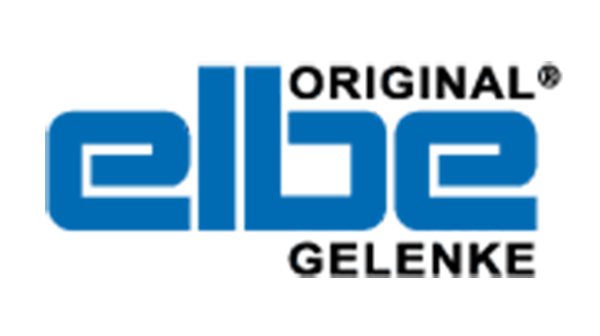 Elbe Group, is a market-leading family-owned company in the production of driveline solutions for vehicle engineering and mechanical engineering. Elbe and its divisions are global leaders in the manufacture of universal joints and power transmission components.
As a recognized distributor of Elbe driveline products, Driveline keeps you moving.
Can we help you?
Whether you are an early bird or a night owl, you can ask us a question anytime
via this form and we will respond to your request as soon as possible.